Clean Pro is the most leading cleaning brand in Myanmar and was founded since 2012 June. We are founded with Property Management Specialists and was offering various kind of cleaning services.We give the best high quality of cleaning services to commercial buildings,factories, schools, offices, houses and all the areas where cleaning services is needed.Our strategy of Clean Pro is to give the best satisfaction of our sustainable quality to our clients.We train our people, and retain their resources from training programs, from their experiences and utilize them to make our clients satisfaction. Quality Management,Quality Process and Quality Result is our Total Quality Management Policy.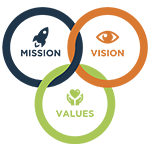 Our VISION
"Promise Quality Solutions"
Our Management Team
Our Founder & CEO,Ms. Myo Myo Maw is the young entrepreneur with more than 11 years of business experiences in facility management.She started the Clean Pro with the top housekeeping professional from Myanmar and based on the business needs and she tried all out of her effort to boom the company where Clean Pro is today.She was so professional, active, young leader and flexible in business dealing. Her Management,Strategic Planning,Leadership and Team Control is the major key of the Clean Pro's Success Stories.
Our Deputy CEO,Myint Zaw Oo, has more than 9 years' experience in Cleaning Industry Now.His rich experiences in Cleaning Business helps Clean Pro a lot in pushing to high level. His Knowledge and experiences about the cleaning issues, the solutions towards the problems leads Clean Pro to outstanding Organization. Also, his excellent services and good management to the team makes Clean Pro to create excellent results.
Our Operation Manager,Aung Ko Minto the Daily Cleaning Operation has very rich experience in Construction Cleaning, Floor Maintenance & Crystallization, and Deep Cleaning Operations. He has successfully set the milestone for Pre-Opening of Pullman – Hotel Mandalay being a team operation manager from Clean Pro. He handled more than 10 pre-opening projects of Hotel, Residences, Hospital, Gym, and Shopping Centers.